GenerationKiz frontpage
Generation Kiz
"UNLEASH YOUR INNER DANCER"
Welcome to Generation Kiz, your safe place to learn and find your expression through dance.
Location
Den Haag:
Daendelsstraat 57, 2595XT

Looking to learn one on one? In private classes the focus is 100% on your growth and needs. Book a private class with either or both of our teachers. Read more…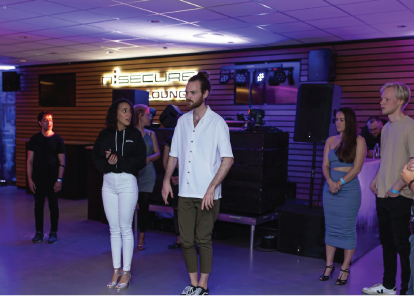 In our classes you'll learn the fundamentals of Urban Kiz and how to use these to express yourself. We offer a welcoming and motivated generation of dancers to grow with. Read more…
Custom made workshops for any level and occasions Fun and creative dance workshop for your team, business, party, etc.
We will make sure to keep evolving and bring new and interesting concepts to your event or festival.
At Generation Kiz the goal is to unleash your inner dancer. We focus on a new generation of dancers that is able to keep up with the new styles in this constantly evolving dance. We focus on staying up to date with the current generation of dancers to integrate different following and leading styles from around the world to become versatile and adaptive dancers
The three main pillars for this dance school are

Authenticity

Versatility

Equality and respect